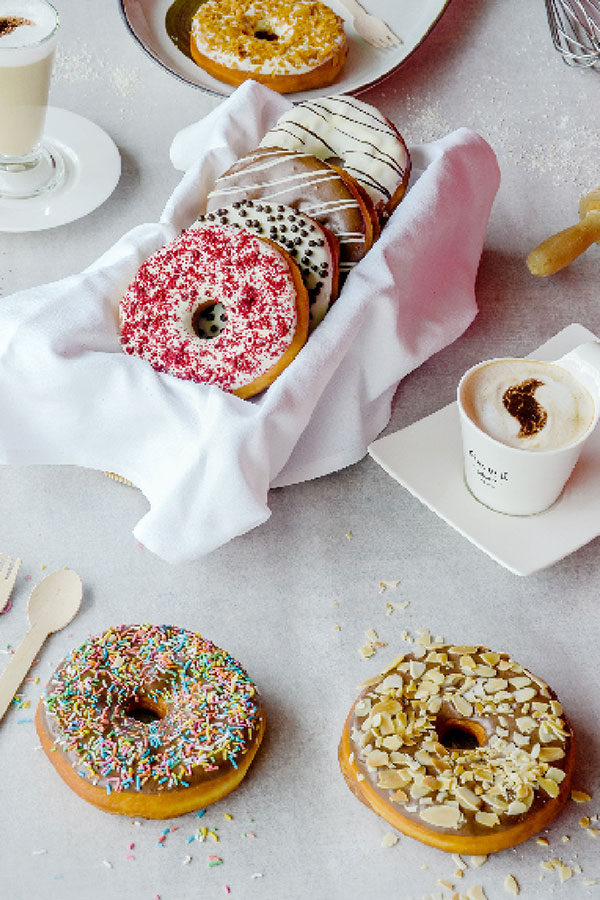 One for the GIANT Donut two for the sprinkles!
A mixture of soft and puffy dough topped with chocolate glazed, almonds, sprinkles or crumbs, enjoyable with a cup of espresso or delightful Iced latte.
El Bombon's Giant Donut is always the best option for a mouthwatering snack to boost your morning routine or a relaxing afternoon with the whole family or friends.
Grab one for you or a dozen to share.