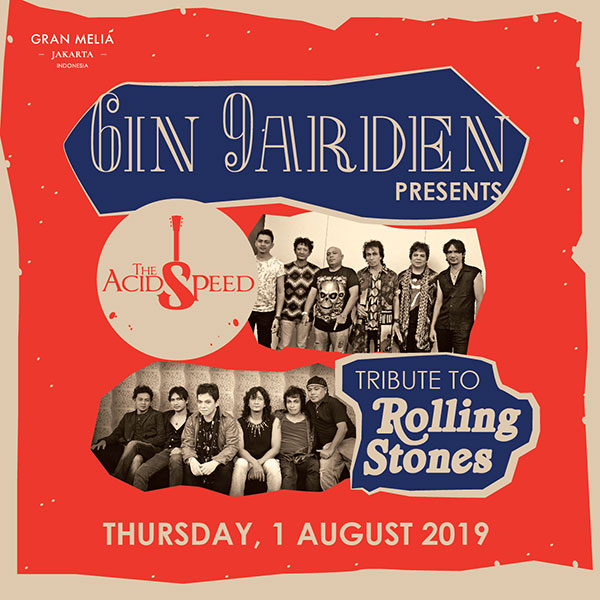 Can't get no satisfaction when you see a band? This one will make it different!
GIN GARDEN 69 proudly presents THE ACID SPEED Tribute to ROLLING STONES!
Acclaimed as the most authentic cast and production show available honoring the world's greatest Rock & Roll Band, Acid Speed will storm through five decades of Rolling Stones hits. With all the swagger of Jagger, they will authentically recreate the look, sound, energy and atmosphere of the Stones' live gigs, celebrating all that has made them legendary!
SAVE THE DATE!
1 August 2019
6 PM onwards
Book now (021) 526 8080 Ext. 2226
fb.marketing@granmeliajakarta.com
Click here for reservation.