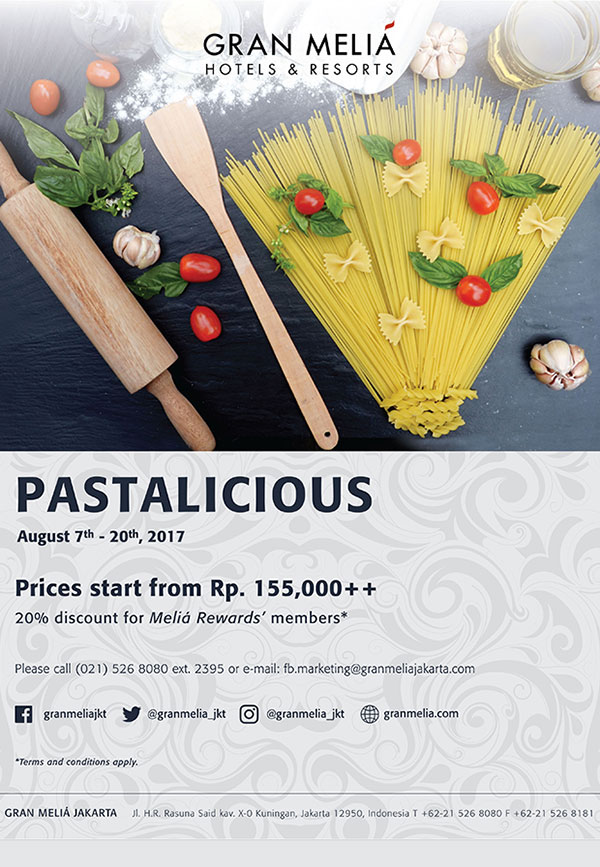 Infusing freshly cooked toppings including mussels, smoked salmon, beef bacon into its pasta creations, this old time favorite is truly a unique blend of all in one tasty mouthful.
Choose your level of spiciness, challenge your palette and experience pasta with a difference. It brings you to an Italian taste to perfection.
This month, 'Pastalicous' is on the spot from 7- 20 August at the weekday buffet of Cafe Gran Via. Also available a la carte at The Lobby Lounge and El Bombon.