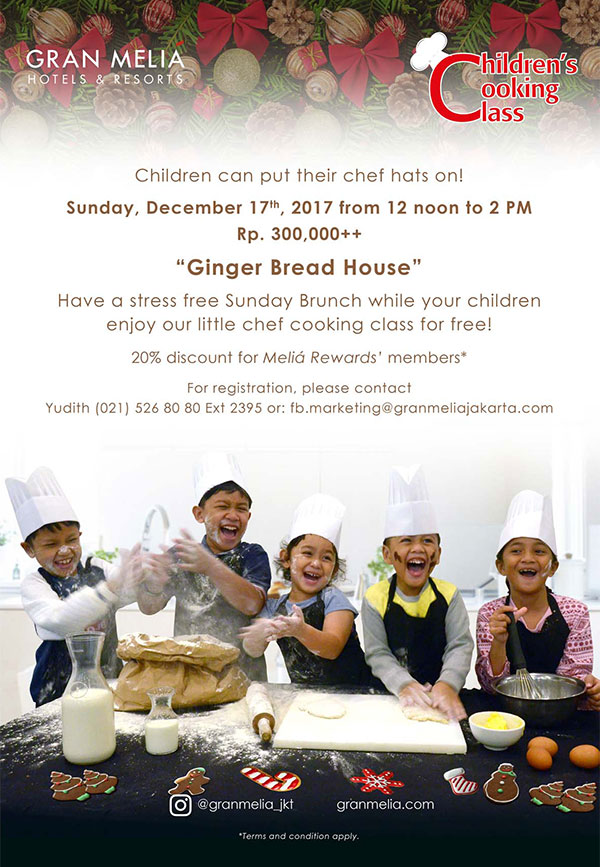 Get in the holiday spirit with this fun children cooking class.
This festive mood adventure takes your children on a journey through internationally inspired theme and basic cooking skills.
Little chefs can learn fun things about how to make Gingerbread House and will take it home to share the joy with entire family!
CHILDREN COOKING CLASS
GINGER BREAD HOUSE
17 December 2017
12 PM Lobby Lounge
Reservation (021) 526 8080 Ext. 2301
fb.marketing@granmeliajakarta.com