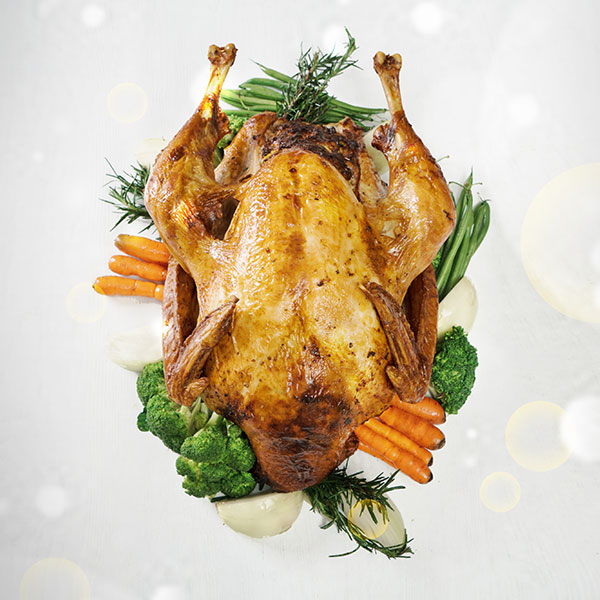 FESTIVE DELIGHT
Delivered to your home!
If you are in the market for a Thanksgiving and Christmas dinner with a twist this year, then our Festive Delight will be the perfect one for you!
Serving a Brined, Cinnamon Roasted Turkey, with cranberry sauce and giblet gravy or alternatively Beef Meat Loaf with grilled corn on the cob:-
you will be celebrating Thanksgiving and Christmas with the entire family – in style!
TURKEY TO GO
Brined, Cinnamon Roasted Turkey
Cranberry Sauce and Giblet Gravy
Served with Bread Dumpling, Roasted Baby Potatoes,
Roast Pumpkin with Beef Bacon Bites and Glazed Carrots
IDR 4.000.000 ++
BEEF MEAT LOAF 2KG
Grilled Corn on the Cob, Glazed Carrots
Garlic Mashed Potatoes and Mushroom Sauce
IDR 1.100.000 ++
Available from 16 November till 27 December 2020
Serving for 8 persons
order 24 hours in advance
Order through 📲 https://wa.me/628118890712
#Festivedelight #turkeytogo #StaySafeWithMeliá #AGranMeliáHotel #GranMeliáJakarta #ALifeWellLived