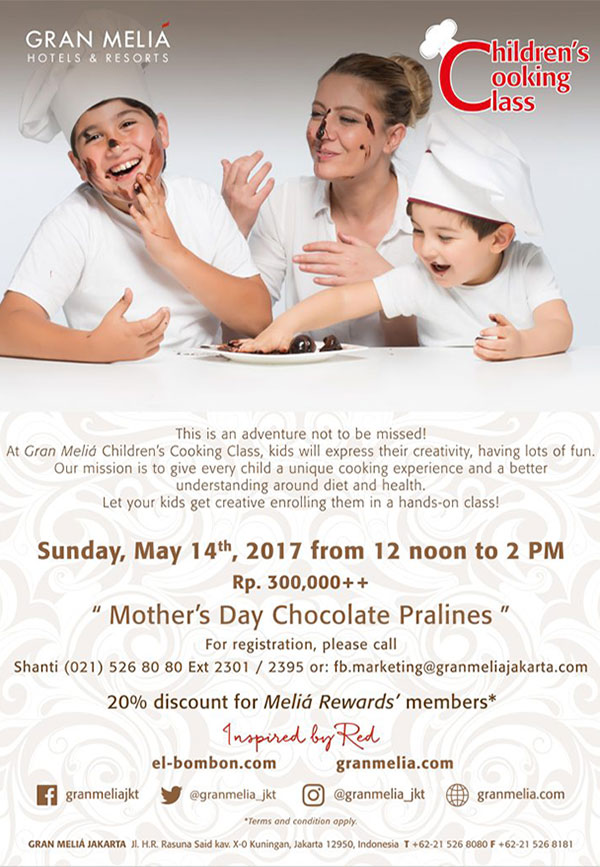 It's never too early to get into the kitchen!
Encourage your child's culinary curiosities with help from our handy Chefs of Children Cooking Classes.
Little chefs try new foods, follow directions, develop cooking techniques and bring home something delicious!
Our Children Cooking Class is a wonderful opportunity to foster your child's talent and interests.
Mother's Day Chocolate Pralines Children Cooking Class
Sunday, 14 May 2017
12 – 2 PM
For booking (021) 526 8080 Ext 2301/2395
fb.marketing@granmeliajakarta.com